Utilizing our arsenal of talented resources, our team supports our Client's talent demands. We are driven, committed, and acutely aware of what it takes to deliver great outcomes.
Sally Stacy, President/CEO
Sally Stacy is a leading authority on driving business performance through her expert ability to build solid partnerships and generate energy and engagement leading key initiatives with proven results. Sally brings global experience in talent management, executive development, organizational design, process re-engineering and workforce planning as a result of her experience at top Fortune 50 companies, GE and Citigroup and Global Talent/HR Outsourcing Organizations. Out of Sally's vision for helping small to midsized businesses discover and leverage the tools and benefits accessible to larger companies to drive business performance and achieve optimal success, Tailored Talent was born! Sally is dedicated to tailoring solutions and strategies to leave her clients better poised to meet their goals, maximize their capabilities and achieve their optimal success.
Gina Bell
Gina brings over 16 years of proven experience in Talent Acquisition partnering with fortune 500 companies-Cintas to Global leaders-Luxottica. Much of her focus has been on executive-level placement in an expansive array of functional areas, including Operations, Technology, Retail, Sales, Marketing, and Engineering. Gina successfully delivers best practice sourcing and recruitment strategies, integrated talent management, process innovation, and exceptional customer service, improving business performance. She has a passion for helping her clients achieve measurable business impact through talent and strives to ensure the quality of candidate experience. A capable business partner, coach, and team leader with career-long involvement in hiring, training, mentorship, and performance management, taking pride in coaching and career-pathing next-generation leaders.
Amanda Romine
Amanda comes to us as an HR consultant following a successful career in commercial interior design.  After several years in management within that field, she found that her passions went beyond enhancing workplaces through physical space to the heart of every organization- its people.  She has a special interest in employee relations and in cultivating policies and programs to improve engagement, retention, and workplace culture. Amanda believes that successful human relations strategies bridge the gap between the wants and needs of an organization with the wants and needs of the employees, who will ultimately make it successful.  She works with our clients to understand their business so that we can provide unique and tailored solutions that meet their specific needs
Diane Mischke
Diane Mischke is passionate about business partnerships and transforming HR Culture and Environment. Diane aligns and designs structures to create a solid spirit of respect, diversity, accountability and empowerment to create dynamic cultures for success. A premier Human Resources professional with over 25 years of demonstrated success, Diane partners with all levels of leadership to cultivate strategies and execute plans that ensure positive employee engagement to achieve business results. Combining extensive experience in all areas of Human Resources including; assessment, selection and staffing, workforce and succession planning, organizational design, restructuring, and culture and change management. Diane possesses strong business partnership skills developed through her experiences supporting multi-cultural Managers and Employees in the US and Internationally. Diane is committed to supporting businesses in building their human capital and performance capabilities to ensure business profitability and success.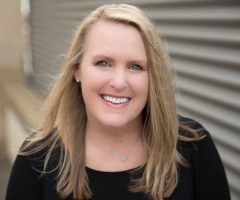 Melissa Freeberg
From GE to Ford to Nationwide, Melissa's experience spans across processes and systems both on the design side while also serving as the vital liaison between system programmers and end-user groups to effectively and efficiently communicate and exceed the needs of her clients. Utilizing data gathering and analysis to redesign processes and systems, Melissa is committed to leaving her clients in a better place. She positions clients with cost effective solutions to streamline their processes, embrace new system tools, and implement standards to improve their overall productivity, knowledge base, task complexity, and career satisfaction.
Joan Stevning
Joan Stevning brings over 20 years of specialized Talent Recruiting to Tailored Talent. Combining her biomedical background, extensive expertise as an in-house Physician Recruiter and knowledge that spans the spectrum of medical specialties and subspecialties, Joan's purpose and passion honors the time sensitive process of finding just the right person for the right position. With her dedication and obligation to the medical community she serves, Joan's mantra of "the right person for the right fit" drives her dedication to seek, create and employ unconventional and creative means and resources to source just the right candidate for the client she serves.